Hotel Novanox.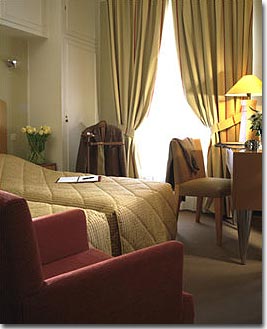 In the Montparnasse area, near the Luxembourg garden, hotel Novanox hides away behind a green hedge. It offers an exceptional surrounding full of charm and intimacy.
Bedrooms, with exclusive furniture, are original and warm.
A good nights sleep can be had in our well equiped bedrooms.
Spacious, with double-glazing, they are well equiped with exclusive furniture.
You are guaranteed a good nights sleep in our single or double beds (king size dimensions).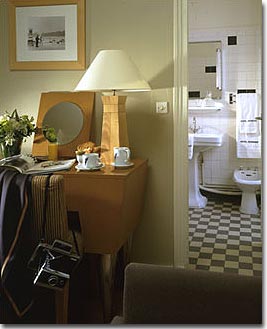 Naturally, telephone, modem sockets, satelite television, individual safe, minibar are present in the 27 bedrooms which comprise the establishment. They all include a traditional bathroom with bath or shower.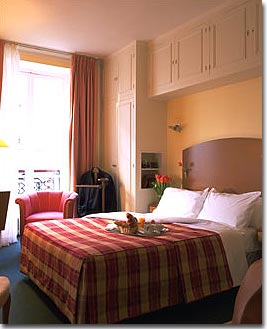 Terrace surrounded by thick bamboo.
Away from the bustle of the city, the Novanox offers pleasant terrace surrounded by thick bamboo fencing, where you can enjoy your breakfast on pleasant mornings.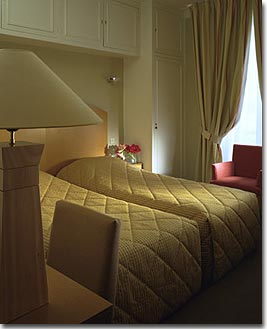 Comfortable and intimate bar with descrete decor.
The bar has mauve and yellow fittings with light wooden furniture and is set in a cosy, dim environment. Enjoy a cup of tea or a cocktail at our unique stainless steel bar, where you are welcome at any hour.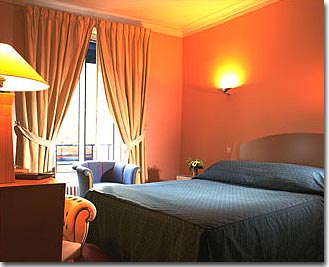 We aim to make your stay as welcoming as posible, and for your confort and convenience, we can help organise your visit and reserve shows for you.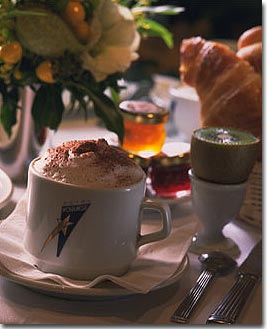 Breakfast is served with care in a cosy environment.
Continental or chosen from the menu, the breakfast will be served between 7h00 and 11h00. Breakfast can be taken on the patio, in the dining room or in your bedroom.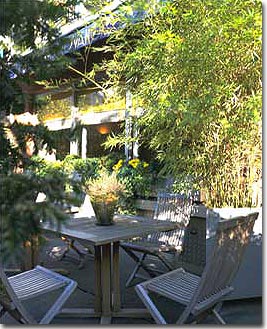 • Dinner
• Paying car park close by
• Laundry
• Free left luggage office